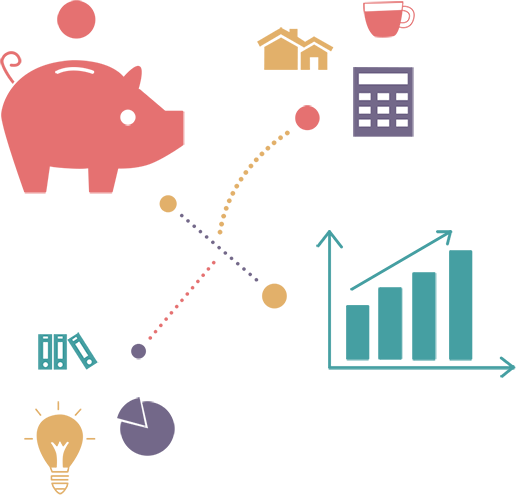 Matthew Randall

Chartered Financial Planner

Money - it's a love-hate relationship. We love having it, but we hate thinking about it. In fact, many people become experts in not thinking about money. Financial Planning is not just about buying a protection policy or topping up your ISA. Good Financial Planning is an ongoing process to help you make sensible decisions about money so that you can achieve your goals in life.
Inspire creative solutions
At Inspire Financial Planning, we live and breathe financial planning – but we understand that you probably don't. So before we get to your finances, we'll talk to you about your individual situation, about your lifestyle, needs and dreams. We'll do some joined-up thinking about your finances, coming up with creative solutions. Then we'll explain your best options in plain, jargon-free language.
Inspire confidence
Inspire Financial Planning's Matthew Randall is a Chartered and Certified Financial Planner – the gold standard of expertise and professionalism within the industry. With a flair for communicating complex ideas and a track record of exceeding client expectations, Matthew is passionate about helping people get the most from their financial resources.
The service you provided was exemplary – you did exactly what you said you would do, advising me patiently and promptly to ensure my wishes could be realised.
Elizabeth Mullins, Business Coach
Latest from the Blog
While 'Keep Calm and Carry On' has perhaps been the most apt mantra for investors over the past year, the pandemic has clearly had a profound impact on the investment landscape. The global spread of the virus has prompted a seismic shift in publi...
Read more
Contact Us
Make an enquiry or arrange an initial consultation:
Our office is conveniently located between Swindon and Bath, just a few minutes from the M4.

You'll find us approachable and you won't be put under pressure.
Inspire Financial Planning
Redwood House
Templars Way Industrial Estate
Royal Wootton Bassett
Wiltshire SN4 7SR
Tel: 01793 859612
Mobile: 07787 880 780
Email: matthew.randall@inspirefp.co.uk