COP26 – working together to tackle the climate crisis
Posted on: 1st Feb 2022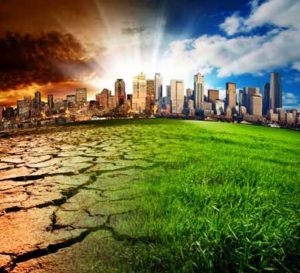 The United Nation's 26th Conference of the Parties – COP26 – is recognised as the most important climate change event since the 2015 Paris Agreement. Due to be held this November in Glasgow, the summit will bring together world leaders to build on the work left unfinished by COP25 and the goals set out in the Paris Agreement.
The main goals include working together to secure global net zero by mid-century, mobilising finance, and adapting to protect communities and natural habitats.
The investment industry has signalled its intention to play a role in the global climate transition. Launched in December, the Net Zero Asset Managers initiative has grown to over 120 investors, managing $43trn – all committed to supporting the net zero goal and investing aligned with net zero emissions. COP provides an opportunity for investors to consider how they can innovate in developing solutions to climate issues and in financing sector transition.
Institutional Investors Group on Climate Change CEO, Stephanie Pfeifer, commented on the popularity of the initiative, "In just six months nearly half of the global asset management sector has committed to achieving net-zero emissions with their clients across the funds they manage. This marks a fundamental tipping point across the investment sector and a significant boost in efforts to tackle climate change and decarbonise the global economy. There's a lot more to achieve, but the sector is increasingly on a path to a net-zero future."
It is important to take professional advice before making any decision relating to your personal finances. Information within this newsletter is based on our current understanding of taxation and can be subject to change in future. It does not provide individual tailored investment advice and is for guidance only. Some rules may vary in different parts of the UK; please ask for details. We cannot assume legal liability for any errors or omissions it might contain. Levels and bases of, and reliefs from, taxation are those currently applying or proposed and are subject to change; their value depends on the individual circumstances of the investor.
The value of investments can go down as well as up and you may not get back the full amount you invested. The past is not a guide to future performance and past performance may not necessarily be repeated. If you withdraw from an investment in the early years, you may not get back the full amount you invested. Changes in the rates of exchange may have an adverse effect on the value or price of an investment in sterling terms if it is denominated in a foreign currency. Taxation depends on individual circumstances as well as tax law and HMRC practice which can change.
The information contained within this newsletter is for information only purposes and does not constitute financial advice. The purpose of this newsletter is to provide technical and general guidance and should not be interpreted as a personal recommendation or advice.
The Financial Conduct Authority does not regulate advice on deposit accounts and some forms of tax advice.