Balancing money and mindset to become a financial wellbeing 'all-rounder'
Posted on: 15th Feb 2022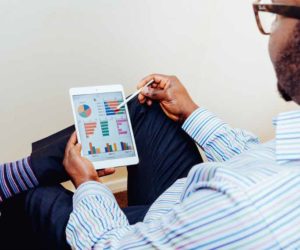 A new study4 has found that people with a financial adviser are over four times more likely to display high levels of financial wellbeing than those who have never received financial advice.
Financial wellbeing relates to the control people have over their financial future. Those with high levels tend to not only meet their long-term financial goals, but also have a clear idea about what makes them happy and what they want from life, thereby allowing them to identify and achieve more meaningful life goals both now and in retirement.
The 'all-rounder'
This latest analysis was based on a survey of 10,466 UK residents and found that the key to building financial wellbeing is to have both 'money' building blocks and 'mindset' building blocks. People with the best financial wellbeing scores did well on both fronts; in essence, all money and no long-term happiness plan was found to be no better overall than having a plan but no money.
Respondents with the best possible combination of scores were classified as 'all-rounders', with this group financially comfortable and enjoying life now while also planning for their future happiness. Essentially, such people are equipped to achieve the perfect balance between understanding the importance of both money and mindset.
Wellbeing and advice go hand in hand
Perhaps unsurprisingly, the study revealed that people who seek professional financial advice are far more likely to fit into the 'all-rounder' category than those who do not. Overall, just 10% of those who had never received financial advice were fortunate enough to combine healthy finances with a positive money mindset, compared to 44% of those who enjoy an ongoing relationship with a financial adviser.
4Aegon, 2021
It is important to take professional advice before making any decision relating to your personal finances. Information within this newsletter is based on our current understanding of taxation and can be subject to change in future. It does not provide individual tailored investment advice and is for guidance only. Some rules may vary in different parts of the UK; please ask for details. We cannot assume legal liability for any errors or omissions it might contain. Levels and bases of, and reliefs from, taxation are those currently applying or proposed and are subject to change; their value depends on the individual circumstances of the investor.
The value of investments can go down as well as up and you may not get back the full amount you invested. The past is not a guide to future performance and past performance may not necessarily be repeated. If you withdraw from an investment in the early years, you may not get back the full amount you invested. Changes in the rates of exchange may have an adverse effect on the value or price of an investment in sterling terms if it is denominated in a foreign currency. Taxation depends on individual circumstances as well as tax law and HMRC practice which can change.
The information contained within this newsletter is for information only purposes and does not constitute financial advice. The purpose of this newsletter is to provide technical and general guidance and should not be interpreted as a personal recommendation or advice.
The Financial Conduct Authority does not regulate advice on deposit accounts and some forms of tax advice.