Saving for private education
Posted on: 24th Nov 2021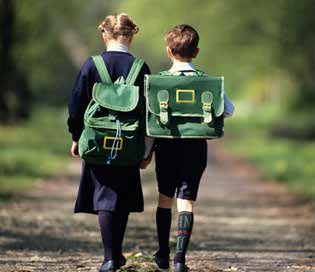 The average termly fee for private schools has reached £12,000 (£36,000 annually) for boarders and £5,064 (£15,191 annually) for day pupils, according to the Independent Schools Council3.
Planning for the future
It is a big decision to privately educate your child; school fees could easily be a family's largest expense after their home. Starting to save from day one and encouraging family members to contribute to accounts will assist you in accumulating what you need. If you have longer to save, (10+ years) then investing could be a great longerterm option. While there is some risk involved, investments have greater potential to outstrip the returns you would get from a savings account (although this is not guaranteed).
Use your allowances and exemptions
By using their £20,000 annual ISA allowance, parents can invest and pay no tax on their returns, as well as withdraw their money without incurring tax. Meanwhile, grandparents can make use of lifetime gifting, which can have the dual benefit of reducing the value of their estate for Inheritance Tax purposes and seeing their money benefit their grandchildren whilst they are still around.
Other ways of funding a private education
In some instances, older parents are taking their 25% tax-free lump sum from their pension and using it to fund their offspring's education. If you do this, remember it is important to leave yourself enough for retirement.
However you fund your child's education, it's important to take financial advice to ensure you don't compromise your own financial security. We can help you plan effectively for the years ahead.
3ISC, 2021
It is important to take professional advice before making any decision relating to your personal finances. Information within this newsletter is based on our current understanding of taxation and can be subject to change in future. It does not provide individual tailored investment advice and is for guidance only. Some rules may vary in different parts of the UK; please ask for details. We cannot assume legal liability for any errors or omissions it might contain. Levels and bases of, and reliefs from, taxation are those currently applying or proposed and are subject to change; their value depends on the individual circumstances of the investor.
The value of investments can go down as well as up and you may not get back the full amount you invested. The past is not a guide to future performance and past performance may not necessarily be repeated. If you withdraw from an investment in the early years, you may not get back the full amount you invested. Changes in the rates of exchange may have an adverse effect on the value or price of an investment in sterling terms if it is denominated in a foreign currency. Taxation depends on individual circumstances as well as tax law and HMRC practice which can change.
The information contained within this newsletter is for information only purposes and does not constitute financial advice. The purpose of this newsletter is to provide technical and general guidance and should not be interpreted as a personal recommendation or advice.
The Financial Conduct Authority does not regulate advice on deposit accounts and some forms of tax advice.