COVID: Changing the way we invest
Posted on: 29th Sep 2021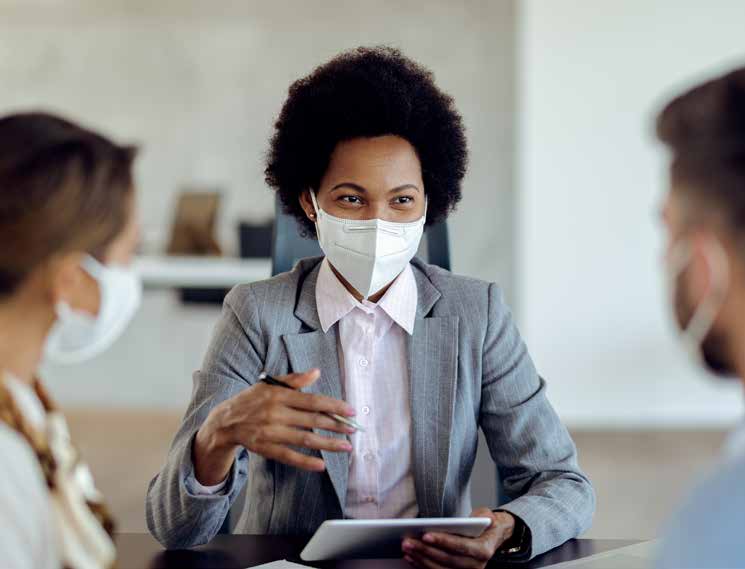 While 'Keep Calm and Carry On' has perhaps been the most apt mantra for investors over the past year, the pandemic has clearly had a profound impact on the investment landscape. The global spread of the virus has prompted a seismic shift in public behaviour and investors need to consider the implications of these changes when evaluating future prospective investment opportunities.
Socioeconomic trends
Although in many ways the pandemic has actually slowed down the pace of our daily lives, it has also dramatically accelerated a number of socioeconomic trends that have been bubbling away for years. Perhaps the most obvious example of this relates to the world of work, with the shift to increasingly flexible working practices that had been evident for the last few decades suddenly receiving a turbo boost over the last year.
Digitalisation
Another key trend accentuated by the pandemic has been the increased focus on digitalisation. The massive growth in e-commerce, for instance, has resulted in those businesses with superior online offerings gaining greater competitive advantage. Noticeably, the shift to online shopping has been evident across the age range, as older consumers most at risk from the virus increasingly turned to e-commerce in order to avoid leaving home.
Socially responsible investing
While the concept of ethical investing has been around for decades, the pandemic has reinforced the immediate importance of sustainability and corporate governance issues. During a difficult year, greater focus has perhaps inevitably been placed on 'wellbeing' and how businesses treat both their employees and suppliers. As a result, sustainability and governance issues have been propelled up the corporate agenda.
It is important to take professional advice before making any decision relating to your personal finances. Information within this newsletter is based on our current understanding of taxation and can be subject to change in future. It does not provide individual tailored investment advice and is for guidance only. Some rules may vary in different parts of the UK; please ask for details. We cannot assume legal liability for any errors or omissions it might contain. Levels and bases of, and reliefs from, taxation are those currently applying or proposed and are subject to change; their value depends on the individual circumstances of the investor.
The value of investments can go down as well as up and you may not get back the full amount you invested. The past is not a guide to future performance and past performance may not necessarily be repeated. If you withdraw from an investment in the early years, you may not get back the full amount you invested. Changes in the rates of exchange may have an adverse effect on the value or price of an investment in sterling terms if it is denominated in a foreign currency. Taxation depends on individual circumstances as well as tax law and HMRC practice which can change.
The information contained within this newsletter is for information only purposes and does not constitute financial advice. The purpose of this newsletter is to provide technical and general guidance and should not be interpreted as a personal recommendation or advice.
The Financial Conduct Authority does not regulate advice on deposit accounts and some forms of tax advice.