Reasons to be cheerful
Posted on: 31st Aug 2021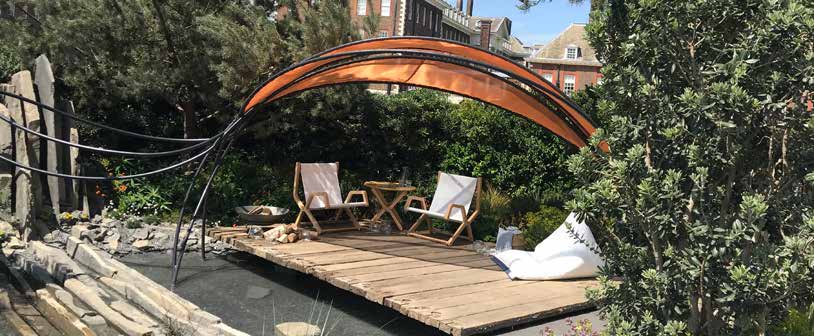 As the country emerges from lockdown, an increasing sense of optimism seems to have filled the air with a much more familiar feel returning this summer. And there's plenty to look forward to over the coming months, with a host of major sporting events including the Olympics to excite and enthral us, audiences returning to theatres and concert halls across the land, and the rearranged Chelsea Flower Show set to extend summer into late September.
Faster recovery predicted
There also appears to be a similar air of optimism in relation to economic matters, with data across the first half of this year proving to be stronger than analysts had expected. As a result, there now seems to be a good chance that major economies on both sides of the Atlantic will have recovered the lost ground caused by the pandemic before the end of 2021.
Global growth forecasts upgraded
This has led to a string of renowned international forecasting agencies upgrading their global growth projections during the past few months. The UN's mid-2021 World Economic Situation and Prospects Report, for instance, revealed an annual growth forecast of 5.4% for this year, up significantly from January's 4.7% estimate. This brighter outlook largely reflects the rapid vaccine rollout in a few large economies, principally the US and China, as well as an increase in global trade.
Diverging fortunes
UN economists, however, did warn that inadequate availability of vaccines in many countries was threatening a more broadbased global recovery. The report did strike a note of caution, suggesting that, 'the economic outlook for the countries in South Asia, sub-Saharan Africa and Latin America and the Caribbean remains fragile and uncertain.'
Advice remains paramount
While the outlook has certainly improved significantly across the first half of this year, the UN forecast reinforces how the pandemic continues to create a relatively uncertain economic backdrop. This inevitably means the provision of expert advice is a vital component of investor success. We can help you make the most of any investment opportunities that do arise.
It is important to take professional advice before making any decision relating to your personal finances. Information within this newsletter is based on our current understanding of taxation and can be subject to change in future. It does not provide individual tailored investment advice and is for guidance only. Some rules may vary in different parts of the UK; please ask for details. We cannot assume legal liability for any errors or omissions it might contain. Levels and bases of, and reliefs from, taxation are those currently applying or proposed and are subject to change; their value depends on the individual circumstances of the investor.
The value of investments can go down as well as up and you may not get back the full amount you invested. The past is not a guide to future performance and past performance may not necessarily be repeated. If you withdraw from an investment in the early years, you may not get back the full amount you invested. Changes in the rates of exchange may have an adverse effect on the value or price of an investment in sterling terms if it is denominated in a foreign currency. Taxation depends on individual circumstances as well as tax law and HMRC practice which can change.
The information contained within this newsletter is for information only purposes and does not constitute financial advice. The purpose of this newsletter is to provide technical and general guidance and should not be interpreted as a personal recommendation or advice.
The Financial Conduct Authority does not regulate advice on deposit accounts and some forms of tax advice.