A little more than a year after coronavirus hit our shores…
Posted on: 17th May 2021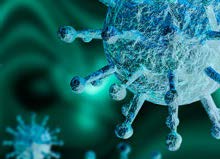 COVID support understandably featured front and centre of Chancellor Rishi Sunak's second Budget on 3 March, in what is an extraordinary and challenging time for the UK and global economies.
The Chancellor's pledge to "continue doing whatever it takes" set the tone for proceedings, with the statement centring around a three-point plan offering support for jobs and businesses, and fixing finances, while setting a path for an economic rebound, which he anticipates will be "swifter and more sustained" than previously expected.
Outlined by the Chancellor, the Office for Budget Responsibility's (OBR) mediumterm economic outlook details a strong economic rebound for the UK, over the remainder of 2021, as restrictions ease, allowing economic activities to resume. Growth is expected to moderate towards the end of the year and output to return to its pre-pandemic level in mid-2022, six months earlier than previous predictions; this is predominantly reflective of the faster rollout of the vaccine. The OBR forecast the economy will grow by 4% this year and by 7.3% in 2022.
As the economy reopens and emergency fiscal support is withdrawn, borrowing is forecast to fall back from a peacetime record of £355bn in 2020/21 to £234bn in 2021/22.
During the Budget, the Chancellor chose not to set any new fiscal targets, though he did acknowledge that tax rises additional to the Corporation Tax rise he proposed for 2023 would be necessary in the coming years to help repair the public finances.
It is important to take professional advice before making any decision relating to your personal finances. Information within this newsletter is based on our current understanding of taxation and can be subject to change in future. It does not provide individual tailored investment advice and is for guidance only. Some rules may vary in different parts of the UK; please ask for details. We cannot assume legal liability for any errors or omissions it might contain. Levels and bases of, and reliefs from, taxation are those currently applying or proposed and are subject to change; their value depends on the individual circumstances of the investor.
The value of investments can go down as well as up and you may not get back the full amount you invested. The past is not a guide to future performance and past performance may not necessarily be repeated. If you withdraw from an investment in the early years, you may not get back the full amount you invested. Changes in the rates of exchange may have an adverse effect on the value or price of an investment in sterling terms if it is denominated in a foreign currency. Taxation depends on individual circumstances as well as tax law and HMRC practice which can change.
The information contained within this newsletter is for information only purposes and does not constitute financial advice. The purpose of this newsletter is to provide technical and general guidance and should not be interpreted as a personal recommendation or advice.
The Financial Conduct Authority does not regulate advice on deposit accounts and some forms of tax advice.