Kiss your cash goodbye
Posted on: 1st Jan 2021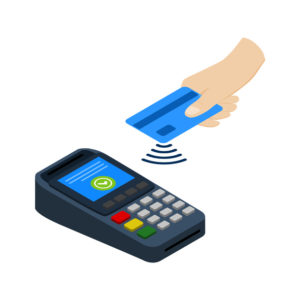 "Sorry, we don't accept cash" has become a familiar refrain in shops and eateries in recent months due to fears that handling cash could accelerate the spread of the virus. So, are we on our way to a cashless society?
Predictions of the death of cash are not solely a result of the pandemic. Discourse surrounding the 'cashless society' pre-dates lockdown by many years and trends such as the introduction of online and mobile banking, the disappearance of ATM machines and the rise of contactless payments have long been features of modern society.
The cashless society?
There is no doubt that the pandemic has accelerated this trend, with credit and debit card usage soaring. The maximum contactless spend was recently upped to £45 to facilitate this, with 66% of Mastercard transactions in the UK now contactless and 45% of people stating they have used cash less during the crisis1.
However, research states that cash is still a necessity for 25 million people2. A 100% cashless society assumes that every person has the means, technological know-how and ability to pay by card for every transaction. So, while the grip of cash on Britain is undoubtedly being eroded, it will be important to maintain access to cash for certain groups of society, including the elderly.
1Mastercard, 2020, 2Age UK, 2020
It is important to take professional advice before making any decision relating to your personal finances. Information within this newsletter is based on our current understanding of taxation and can be subject to change in future. It does not provide individual tailored investment advice and is for guidance only. Some rules may vary in different parts of the UK; please ask for details. We cannot assume legal liability for any errors or omissions it might contain. Levels and bases of, and reliefs from, taxation are those currently applying or proposed and are subject to change; their value depends on the individual circumstances of the investor.
The value of investments can go down as well as up and you may not get back the full amount you invested. The past is not a guide to future performance and past performance may not necessarily be repeated. If you withdraw from an investment in the early years, you may not get back the full amount you invested. Changes in the rates of exchange may have an adverse effect on the value or price of an investment in sterling terms if it is denominated in a foreign currency. Taxation depends on individual circumstances as well as tax law and HMRC practice which can change.
The information contained within this newsletter is for information only purposes and does not constitute financial advice. The purpose of this newsletter is to provide technical and general guidance and should not be interpreted as a personal recommendation or advice.
The Financial Conduct Authority does not regulate advice on deposit accounts and some forms of tax advice.