Dividend cuts – not all bad?
Posted on: 21st Dec 2020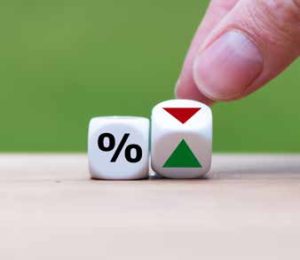 UK dividends experienced their biggest quarterly fall on record in Q2 2020, dropping by over £22bn (57%) to give a total payout of £16bn. Dividends were cancelled by 176 companies and reduced by at least a further 30. BP cut its dividend for the first time in a decade, with a 50% reduction to 5.25 cents a share, compared to 10.5 cents in Q1.
Despite an array of dividend cuts in the wake of the pandemic and the subsequent impact on income, a contingent of fund managers see these cuts as prudent moves by the businesses who have made them to preserve their capital expenditure in the short-term:
"The rebasing of dividends across the UK stock market is an opportunity for companies to reallocate capital more sensibly."
Carl Stick, Rathbone Unit Trust Management
"In ordinary times, a dividend cut is a sign of failure. In these exceptional circumstances, however, it reflects sensible short-term capital allocation."
Martin Cholwill, Royal London
"The pandemic has resulted in a great deal of uncertainty for all businesses. Even those whose trading has been unaffected, have still faced issues with supply chains and distribution networks. So, reducing capital expenditures like dividends is prudent. There have been some big cuts but what is key is what happens over the longer term. Dividends will be back, but for now, balance sheets and liquidity are paramount."
Richard Colwell, Columbia Threadneedle
It is important to take professional advice before making any decision relating to your personal finances. Information within this newsletter is based on our current understanding of taxation and can be subject to change in future. It does not provide individual tailored investment advice and is for guidance only. Some rules may vary in different parts of the UK; please ask for details. We cannot assume legal liability for any errors or omissions it might contain. Levels and bases of, and reliefs from, taxation are those currently applying or proposed and are subject to change; their value depends on the individual circumstances of the investor.
The value of investments can go down as well as up and you may not get back the full amount you invested. The past is not a guide to future performance and past performance may not necessarily be repeated. If you withdraw from an investment in the early years, you may not get back the full amount you invested. Changes in the rates of exchange may have an adverse effect on the value or price of an investment in sterling terms if it is denominated in a foreign currency. Taxation depends on individual circumstances as well as tax law and HMRC practice which can change.
The information contained within this newsletter is for information only purposes and does not constitute financial advice. The purpose of this newsletter is to provide technical and general guidance and should not be interpreted as a personal recommendation or advice.
The Financial Conduct Authority does not regulate advice on deposit accounts and some forms of tax advice.