Gifting money for a deposit – what you need to know
Posted on: 24th Sep 2019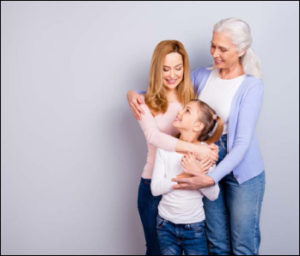 Parents and grandparents keen to help their offspring get onto the housing ladder are increasingly helping them out with the money they need for their deposit. This can help reduce Inheritance Tax (IHT) too, but you need to be aware of the rules.
Everyone has a yearly 'gift' allowance for IHT and can give away up to £3,000 each year. If you don't use it, you can carry over any unused allowance from one tax year to the next up to a maximum of £6,000. This means you could give away up to £6,000, or £12,000 for a couple.
Wedding gifts
You can also make small gifts of up to £250 per person per tax year to as many people as you like. Weddings are another opportunity to hand over cash to loved ones – parents can each give children £5,000 as wedding presents, and £2,500 to grandchildren or great-grandchildren, or £1,000 to anyone else, all free of IHT.
You can make more significant gifts above and beyond those listed above, known as 'potentially exempt transfers'. You need to live for at least seven years after making the gift for it to be outside the estate for IHT.
The Financial Conduct Authority does not regulate some forms of taxation advice.
It is important to take professional advice before making any decision relating to your personal finances. Information within this newsletter is based on our current understanding of taxation and can be subject to change in future. It does not provide individual tailored investment advice and is for guidance only. Some rules may vary in different parts of the UK; please ask for details. We cannot assume legal liability for any errors or omissions it might contain. Levels and bases of, and reliefs from, taxation are those currently applying or proposed and are subject to change; their value depends on the individual circumstances of the investor.
The value of investments can go down as well as up and you may not get back the full amount you invested. The past is not a guide to future performance and past performance may not necessarily be repeated. If you withdraw from an investment in the early years, you may not get back the full amount you invested. Changes in the rates of exchange may have an adverse effect on the value or price of an investment in sterling terms if it is denominated in a foreign currency. Taxation depends on individual circumstances as well as tax law and HMRC practice which can change.
The information contained within this newsletter is for information only purposes and does not constitute financial advice. The purpose of this newsletter is to provide technical and general guidance and should not be interpreted as a personal recommendation or advice.