Trends in baby boomer retirement plans
Posted on: 28th Mar 2019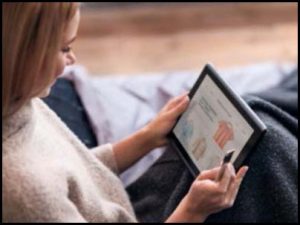 Living through decades of increasing
prosperity has undoubtedly given baby boomers a lot of advantages, but they can also face a number of challenges.
Today, many feel pressured into working past their normal retirement date, often because of the number of demands being made on their finances by their families. If they are unable to work, they can have concerns about outliving their savings.
They may face the need to give emotional and financial support to their very elderly parents as well as their children, and sometimes their grandchildren too. All this while also working out how they can best provide for their own retirement and worrying whether they will have sufficient funds saved to pay for their own later-life care.
These concerns have played their part in the growing trend in semi-retirement. The state retirement age is now widely viewed as less of a milestone, with many choosing to work on past that date, for financial reasons or for the mental stimulation that work provides.
A growing role for advice
Research carried out for The London Institute of Banking & Finance4 shows that many baby boomers have yet to put plans in place for the years that lie ahead. The findings show that 35% worry about how they will manage financially in retirement, 47% say they know they need to save more for the years ahead, 72% realise that they will have to provide for their own care costs.
Interestingly, only 20% of those aged 50 to 59 who took part in the survey had taken financial advice, despite 44% freely admitting that they don't have sufficient knowledge to make the best decisions for their future.
Seeing the bigger picture
A long-running survey carried out by thinktank the International Longevity Centre found that those who took financial advice between 2001 and 2007 had significantly higher savings than those who did not. If you're approaching retirement, having a financial MOT now could help you put in place the plans you need to provide effectively for your financial future.
4The London Institute of Banking & Finance, June 2018
Over-55s Feel The Pinch from Being the 'Bank of Mum and Dad'
The Bank of Mum and Dad plays a major role in the housing market but providing support could leave them feeling the pinch as they approach retirement. Recent research5 found that 17% of parents felt they either would be, or already are, worse off as a result of providing financial assistance to loved ones. It makes good sense for 'lenders' to seek professional advice to protect their own financial interests too.
5Legal & General, Aug 2018
The Financial Conduct Authority does not regulate some forms of taxation advice. 
It is important to take professional advice before making any decision relating to your personal finances. Information within this newsletter is based on our current understanding of taxation and can be subject to change the future. It does not provide individual tailored investment advice and is for guidance only. Some rules may vary in different parts of the UK; please ask for details. We cannot assume legal liability for any errors or omissions it might contain. Levels and bases of, and reliefs from, taxation are those currently applying or proposed and are subject to change; their value depends on the individual circumstances of the investor. 
The value of investments can go down as well as up and you may not get back the full amount you invested. The past is not a guide to future performance and past performance may not necessarily be repeated. If you withdraw from an investment in the early years, you may not get back the full amount you invested. Changes in the rates of exchange may have an adverse effect on the value or price of an investment in sterling terms if it is denominated in a foreign currency. Taxation depends on individual circumstances as well as tax law and HMRC practice which can change. 
The information contained within this newsletter is for information only purposes and does not constitute financial advice. The purpose of this newsletter is to provide technical and general guidance and should not be interpreted as a personal recommendation or advice.