Gifting early to avoid IHT
Posted on: 14th Mar 2019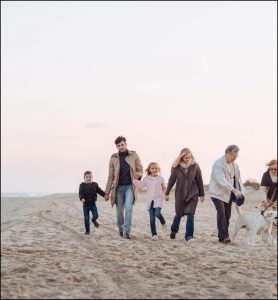 With the Government announcing a dramatic rise in probate fees, many people are considering reducing the size of their estate to minimise the Inheritance Tax (IHT) and probate fees that will be payable on their death. In the most extreme cases, estates worth over £2 million will pay £6,000 in probate fees, in addition to any IHT due on the estate.
Recent research3 estimates that nearly seven million parents have already given their children around £227bn of their wealth early in order to reduce the amount of IHT payable on their estates. A further 6.5m are thought to be considering similar moves.
Using trusts and life policies
Many families are using trusts to ringfence assets, effectively removing their value from their estates. However, anyone considering giving away assets in their lifetime should take professional advice. Inheritance Tax is complex and lifetime gifts can end up being taken into consideration for tax purposes if all the conditions applying to these types of gifts aren't fulfilled. Also, Chancellor Philip Hammond earlier this year ordered a review of the IHT system, the implications of which we will monitor closely.
The Financial Conduct Authority does not regulate some forms of taxation advice.
3Direct Line Group, Oct 2018
The Financial Conduct Authority does not regulate some forms of taxation advice. 
It is important to take professional advice before making any decision relating to your personal finances. Information within this newsletter is based on our current understanding of taxation and can be subject to change the future. It does not provide individual tailored investment advice and is for guidance only. Some rules may vary in different parts of the UK; please ask for details. We cannot assume legal liability for any errors or omissions it might contain. Levels and bases of, and reliefs from, taxation are those currently applying or proposed and are subject to change; their value depends on the individual circumstances of the investor. 
The value of investments can go down as well as up and you may not get back the full amount you invested. The past is not a guide to future performance and past performance may not necessarily be repeated. If you withdraw from an investment in the early years, you may not get back the full amount you invested. Changes in the rates of exchange may have an adverse effect on the value or price of an investment in sterling terms if it is denominated in a foreign currency. Taxation depends on individual circumstances as well as tax law and HMRC practice which can change. 
The information contained within this newsletter is for information only purposes and does not constitute financial advice. The purpose of this newsletter is to provide technical and general guidance and should not be interpreted as a personal recommendation or advice.