What the 2018 Budget means for older people
Posted on: 28th Feb 2019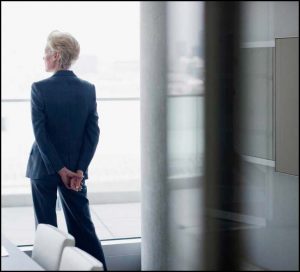 Whilst the Chancellor set out some extra spending in key areas such as the NHS, he prefaced his remarks by saying that he might need to present an Emergency Budget in the event of no deal being secured in Brexit negotiations, so this was in many ways a 'wait and see' Budget.
Taxation and pensions
The personal allowance will increase from £11,850 to £12,500 in April 2019, a year earlier than originally planned. The threshold for paying higher rate tax will also rise from £46,350 in 2018-19 to £50,000 in 2019-20.
Although there had been speculation that major changes to pension taxation might be in the offing, these didn't materialise. However, the Lifetime Allowance will increase in line with the Consumer Prices Index to £1,055,000 for 2019-20. The annual ISA limit of £20,000 remains unchanged for 2019-20. The dividend allowance of £2,000 remains unchanged, as does the personal savings allowance of either £1,000, £500 or £0 (according to marginal tax rate).
Social care
Many commentators felt that the proposed investment in social care – £650m plus £55m on disabled facilities – wasn't enough and would do little to improve the overall standard of support available in the community. The spending plans that were announced prioritised lessening pressure on the NHS by reducing bed blocking, rather than ensuring
improvements in care packages.
The promised £20.5bn over five years for the NHS in England comes as good news, but how this will be allocated isn't clear. The commitment to put extra money into mental health care is also welcome, and it's hoped that some of that money will be allocated to the care of elderly patients.
In addition to the cold calling ban, National Trading Standards are due to receive additional funding to extend the provision of call blocking technology for vulnerable people.
The Financial Conduct Authority does not regulate some forms of taxation advice. 
It is important to take professional advice before making any decision relating to your personal finances. Information within this newsletter is based on our current understanding of taxation and can be subject to change the future. It does not provide individual tailored investment advice and is for guidance only. Some rules may vary in different parts of the UK; please ask for details. We cannot assume legal liability for any errors or omissions it might contain. Levels and bases of, and reliefs from, taxation are those currently applying or proposed and are subject to change; their value depends on the individual circumstances of the investor. 
The value of investments can go down as well as up and you may not get back the full amount you invested. The past is not a guide to future performance and past performance may not necessarily be repeated. If you withdraw from an investment in the early years, you may not get back the full amount you invested. Changes in the rates of exchange may have an adverse effect on the value or price of an investment in sterling terms if it is denominated in a foreign currency. Taxation depends on individual circumstances as well as tax law and HMRC practice which can change. 
The information contained within this newsletter is for information only purposes and does not constitute financial advice. The purpose of this newsletter is to provide technical and general guidance and should not be interpreted as a personal recommendation or advice.