What money rules would you pass to the next generation?
Posted on: 14th Feb 2019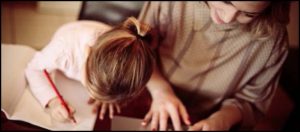 As parents and grandparents, we all hope the values that we hold dear can somehow be passed on to our children and grandchildren. We'd all like them to be able to make the right financial decisions for the future. Here are a few thoughts that might just help.
Spend less than you earn
It's not easy to get ahead if you're spending as much, or more, than you're earning. Everyone needs a back-up fund, and one of the easiest ways to ensure you're putting money by for a rainy day is to pay yourself first. Transferring money into a savings account on pay day can help you manage your budget better and encourage you to maintain the savings habit. If you don't have any cash reserves, you could find yourself building up debt by putting emergency spending onto your credit card.
Take control, keep on track
Everyone has financial aims and learning to control money from a young age will help them become achievable. Whether What money rules would you pass to the next generation? it's saving for a deposit for a home of your own or ensuring you have enough to live on in retirement, starting early, getting good advice and regularly reviewing the progress you're making towards your goals all make good sense.
If it seems to be too good to be true…
Financial scams are now widespread and come in a variety of forms. What they offer may look appealing and be presented by people who seem plausible, but scams have resulted in people being used as money mules and risking criminal prosecution or losing substantial amounts of money to bogus or unsound investments, or even being conned out of their entire pension savings. Don't let this happen to you.
Taking financial advice about major transactions such as investments, mortgages and pensions aims to ensure that your interests will always be fully protected, and you will be able to make the right decisions for your financial future.
The Financial Conduct Authority does not regulate some forms of taxation advice. 
It is important to take professional advice before making any decision relating to your personal finances. Information within this newsletter is based on our current understanding of taxation and can be subject to change the future. It does not provide individual tailored investment advice and is for guidance only. Some rules may vary in different parts of the UK; please ask for details. We cannot assume legal liability for any errors or omissions it might contain. Levels and bases of, and reliefs from, taxation are those currently applying or proposed and are subject to change; their value depends on the individual circumstances of the investor. 
The value of investments can go down as well as up and you may not get back the full amount you invested. The past is not a guide to future performance and past performance may not necessarily be repeated. If you withdraw from an investment in the early years, you may not get back the full amount you invested. Changes in the rates of exchange may have an adverse effect on the value or price of an investment in sterling terms if it is denominated in a foreign currency. Taxation depends on individual circumstances as well as tax law and HMRC practice which can change. 
The information contained within this newsletter is for information only purposes and does not constitute financial advice. The purpose of this newsletter is to provide technical and general guidance and should not be interpreted as a personal recommendation or advice.