Time To Temper Your Return Expectations?
Posted on: 8th Aug 2018
Over the last eight years, the stock market has been pretty generous, providing many investors with a period of relatively strong rates of return.
Some experts are warning that the next few years are likely to be
less rewarding and that investor expectations need to be tempered in readiness for a period of lower average investment returns.
Last year was a good one for many investors because despite a host of issues, including rising interest rates, political unrest and uncertainties surrounding Brexit, markets generally enjoyed buoyant returns. This optimism continued at the start of this year, with strong gains seeing equity indices around the world soar. This run was halted at the end of January and the market subsequently witnessed a correction with indices retreating from record highs.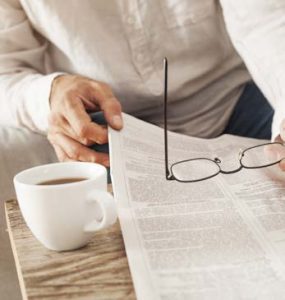 The catalyst for the sell-off was a US employment report showing stronger than expected jobs growth and an increase in wage levels. Rather than seeing the news as a positive sign that reduced the possibility of a global recession, the data was viewed with apprehension amid fears of rising inflation and impending monetary tightening.
Something's Got To Give
With stock markets having recently risen to all-time highs, some of the caution regarding future returns relates to equities being relatively expensive. Even after the recent sell-off, equity markets could still be susceptible to potentially sharp falls. While many still see scope for further stock market growth, the overriding message does now seem to centre on seeking more realistic rewards.
Macroeconomic conditions around the world seem to have improved in recent months. The latter half of 2017 saw a noticeable pick-up in the pace of global economic growth. This improvement in economic prospects is reflected in the latest forecasts published by the International Monetary Fund (IMF) which suggest that economic activity continues to strengthen
across the world.
With stronger economic growth comes the prospect of higher interest rates and inflation. The expectation that monetary policy is set to be tightened at a quicker pace and to a greater extent than previously envisaged has begun to weigh on market sentiment.
Uncertainties Remain, But So Do Opportunities
Even though concerns exist, so too do investment opportunities. The value of financial advice includes clearly outlining and achieving your financial objectives and identifying investment opportunities, with the aim of enhancing returns. We aim to manage the inherent volatility of markets,
so your savings have the best chance of growing for the future – without giving you sleepless nights in the process and whilst ensuring you aren't taking too much, or too little risk, with your money.
It is important to take professional advice before making any decision relating to your personal finances. Information within this newsletter is based on our current understanding of taxation and can be subject to change in future. It does not provide individual tailored investment advice and is for guidance only. Some rules may vary in different parts of the UK;
please ask for details. We cannot assume legal liability for any errors or omissions it might contain. Levels and bases of, and reliefs from, taxation are those currently applying or proposed and are subject to change; their value depends on the individual circumstances of the investor.
The value of investments can go down as well as up and you may not get back the full amount you invested. The past is not a guide to future performance and past performance may not necessarily be repeated. If you withdraw from an investment in the early years, you may not get back the full amount you invested. Changes in the rates of exchange may have an adverse effect on the value or price of an investment i n sterling
terms if it is denominated in a foreign currency. Taxation depends on individual circumstances as well as tax law and HMRC practice which can change.
The information contained within this newsletter is for information only purposes and does not constitute financial advice. The purpose of this newsletter is to provide technical and general guidance and should not be interpreted as a personal recommendation or advice.