Are You Facing A Mid-Life Savings Crisis?
Posted on: 26th Jul 2017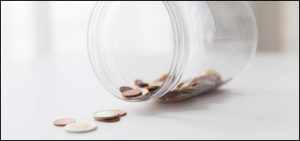 Have you started to save for your retirement? If the answer is 'not yet', sadly you are not alone. With the cost of living rising, it seems that many people are putting off saving into a pension, or not saving at all.
Financial pressure in the form of rising rents and escalating house prices, coupled with a period of low wage growth, has taken its toll on would-be savers.
Britons are facing a mid-life savings crisis, according to research from a major insurance group1. A third of British adults aged 35-39, equivalent to 1.3 million people nationwide, report having no pension cash saved, despite fast approaching their peak earning years.
The picture is equally bleak for Millennials; almost two in five adults aged 25 to 34, equating to 3.2 million people across the UK, aren't saving into a pension either.
Retirement Prospects
Putting off making proper provision for retirement could mean financial hardship in later life. Even delaying saving for a couple of years can have a major impact on the level of income you can expect at retirement. The earlier you can start saving into a pension, the more time your money has to grow. Saving into a workplace scheme, such as under auto-enrolment, has the added benefit of employer contributions, which means extra free cash goes into your pension fund. Any money you contribute yourself, within HMRC annual and lifetime allowances, is also boosted by tax relief.
It's important to remember that the state pension was only ever intended to be a safety net, and is unlikely on its own to be sufficient to provide a comfortable retirement. Plus, the state pension age continues to rise and will reach 67 by 2028. So, put starkly, not saving in your younger years could mean that you will have to work for longer in order to be able to afford to retire.
1 Zurich, 2016
It is important to take professional advice before making any decision relating to your personal finances. Information within this blog is based on our current understanding of taxation and can be subject to change in future. It does not provide individual tailored investment advice and is for guidance only. Some rules may vary in different parts of the UK; please ask for details. We cannot assume legal liability for any errors or omissions it might contain. Levels and bases of, and reliefs from taxation, are those currently applying or proposed and are subject to change; their value depends on the individual circumstances of the investor. The value of investments can go down as well as up and you may not get back the full amount you invested.
The past is not a guide to future performance and past performance may not necessarily be repeated. If you withdraw from an investment in the early years, you may not get back the full amount you invested. Changes in the rates of exchange may have an adverse effect on the value or price of an investment in sterling terms if it is denominated in a foreign currency.