Have You Hit Your Peak?
Posted on: 8th Dec 2016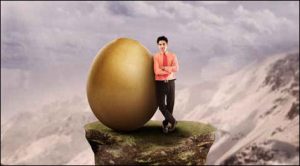 If you're approaching your 40th birthday, you may be approaching your earnings peak. Figures from the Office for National Statistics1 show that workers can expect to reach their peak between ages 40 and 49.
Turning 40 is a major milestone. By this age, many people find that their main concerns lie with the day-to-day needs of bringing up and providing for their family. Few people of this age have taken all the steps they should to ensure that their finances are adequately prepared for the future.
A Plan For Life
If your partner, children or other relatives depend on your income to cover the cost of paying the mortgage and other living expenses, then it makes good financial sense to think about the protection and peace of mind that life insurance can provide in the event of your death.
Research2 shows that couples with mortgages who are bringing up families very often don't have any protection policies in place. Amongst 35 to 44 year olds; just 43% of them have any life cover.
There's a variety of plans available on the market which can be tailored to your needs, and you can add on additional cover for critical illness and income protection too.
It's really important to think about how you want your wealth to be passed on in the event of your death and to make your Will. Not having one could create a lot of heartache for your family.
Pensions Matter
Putting as much as you can comfortably afford into your pension now means you'll get the benefit of tax relief and give your money time to grow. Within annual and lifetime allowances, the tax man also applies valuable tax relief on contributions.
The longer you leave before contributing to your pension, the more you'll need to save in order to help ensure you have a reasonable fund at retirement.
1 Office for National Statistics, Public and private sector earnings, 2014
2 AA Life Insurance, AA/Populus study, May 2014
It is important to take professional advice before making any decision relating to your personal finances. Information within this blog is based on our current understanding of taxation and can be subject to change in future. It does not provide individual tailored investment advice and is for guidance only. Some rules may vary in different parts of the UK; please ask for details. We cannot assume legal liability for any errors or omissions it might contain. Levels and bases of, and reliefs from taxation, are those currently applying or proposed and are subject to change; their value depends on the individual circumstances of the investor. The value of investments can go down as well as up and you may not get back the full amount you invested.
The past is not a guide to future performance and past performance may not necessarily be repeated. If you withdraw from an investment in the early years, you may not get back the full amount you invested. Changes in the rates of exchange may have an adverse effect on the value or price of an investment in sterling terms if it is denominated in a foreign currency.