Could You Take A Sabbatical?
Posted on: 5th Dec 2016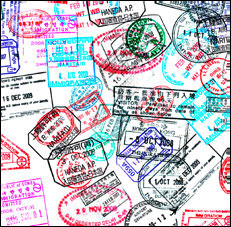 For most of us, our summer holidays are just too short. So it's hardly surprising that more and more employees are thinking about taking an extended break to travel the world, fulfil a lifetime ambition, recharge their batteries or become a volunteer, for example.
A sabbatical is a period of time away from work, granted by your employer. In some companies it's referred to as 'a career break' or even 'an adult gap year'. They are usually unpaid.
A recent survey1 shows that almost a third of UK professionals anticipate taking a sabbatical of at least six months from work before they retire. Travel often features in what people plan to do during their extended break (51%), followed by spending more time with their family (30%) and studying or learning a new skill (18%).
Making The Break
Some employers regard sabbaticals as an important part of an employee's career as they offer a chance to study, research, travel, or do voluntary work. Employers who grant them usually attach various conditions, both in respect of eligibility for a period of extended leave, and what happens during and at the end of the sabbatical. Before taking advantage of the extra time away from their job, employees should ensure they understand what the terms on offer mean for their salary, benefits and pension entitlement.
Financial Planning
Enjoying an extended break requires forethought and financial planning. Paying for travel as well as the ongoing bills such as the mortgage and other household expenses can add up to a considerable sum, and could quickly eat into savings.
The majority of those surveyed (55%) had already started to make financial provision and a further 29% intended to do so. 60% of those surveyed intended to continue to pay into their pension and long-term savings plans.
If you need help ensuring that you have enough saved to take a major break from work, then talk to us about the range of savings and investment options available to help you make your dream a reality.
1 Investec Wealth & Investment, Professionals target pretirement sabbaticals, May 2016
It is important to take professional advice before making any decision relating to your personal finances. Information within this blog is based on our current understanding of taxation and can be subject to change in future. It does not provide individual tailored investment advice and is for guidance only. Some rules may vary in different parts of the UK; please ask for details. We cannot assume legal liability for any errors or omissions it might contain. Levels and bases of, and reliefs from taxation, are those currently applying or proposed and are subject to change; their value depends on the individual circumstances of the investor. The value of investments can go down as well as up and you may not get back the full amount you invested.
The past is not a guide to future performance and past performance may not necessarily be repeated. If you withdraw from an investment in the early years, you may not get back the full amount you invested. Changes in the rates of exchange may have an adverse effect on the value or price of an investment in sterling terms if it is denominated in a foreign currency.