ISA – Flexible Rules on Withdrawals
Posted on: 7th Oct 2016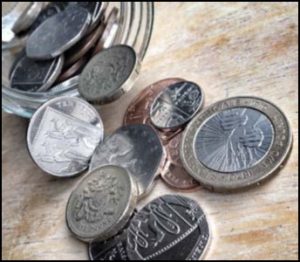 Individual Savings Accounts (ISAs) continue to take centre stage, especially as the Government has recently introduced more products including the Help to Buy ISA and the newest entrant, the Lifetime ISA which launches in April 2017.
The Chancellor pledged a "radically more flexible ISA" as a major step in his plans to overhaul the savings industry and encourage everyone to adopt the savings habit.
Flexible Features
With the ISA allowance at a generous £15,240 for the 2016-17 tax year, you can choose to invest in stocks and shares, save in cash or choose a mixture of the two. You can also transfer back and forth between cash, stocks and shares, or from stocks and shares to cash, all without losing the valuable tax benefits.
Under changes in the rules introduced in April 2015, you can inherit an Individual Savings Account (ISA) from your spouse or civil partner and retain the tax benefits. The surviving spouse or partner is entitled to an additional allowance, an 'additional permitted subscription' that covers the value of their partner's savings as well as their own. They can receive the extra allowance, even if the ISA itself has been left to someone else.
In addition, in another move designed to encourage people to continue to save and retain the tax benefits of doing so, from April 2016 if you take money out of your cash ISA and replace it during the same financial year, you won't lose your taxfree entitlement.
And in further good news for home buyers using the Help to Buy ISA, if they withdraw funds for an intended house purchase, if the house purchase doesn't proceed they can reinvest their savings back into their Help to Buy ISA account and retain the tax advantages.
For those who feel more adventurous, there is in addition the Innovative Finance ISA, said by some to be a half-way house between a cash ISA and a stocks and shares ISA. This type of ISA makes savers using peer-to-peer lending platforms eligible for tax free interest.
And for those who are saving for children, Child Trust Funds can be transferred to Junior ISAs, giving them a wider choice of investments.
It is important to take professional advice before making any decision relating to your personal finances. Information within this blog is based on our current understanding of taxation and can be subject to change in future. It does not provide individual tailored investment advice and is for guidance only. Some rules may vary in different parts of the UK; please ask for details. We cannot assume legal liability for any errors or omissions it might contain. Levels and bases of, and reliefs from taxation, are those currently applying or proposed and are subject to change; their value depends on the individual circumstances of the investor. The value of investments can go down as well as up and you may not get back the full amount you invested.
The past is not a guide to future performance and past performance may not necessarily be repeated. If you withdraw from an investment in the early years, you may not get back the full amount you invested. Changes in the rates of exchange may have an adverse effect on the value or price of an investment in sterling terms if it is denominated in a foreign currency.