The New Lifetime ISA – What You Need To Know
Posted on: 29th Sep 2016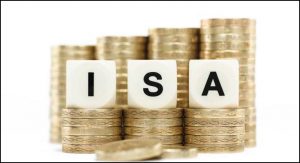 The latest addition to the Individual Savings Account (ISA) range was launched by the Chancellor in his March 2016 Budget. Announcing the Lifetime ISA (LISA) he summed up what it had to offer by saying: "For every £4 you save, the Government will give £1." The new account will be available from April 2017. The total amount that can be saved annually into all ISAs will be increased from the current level of £15,240 to £20,000 in April 2017, underlining the Government's continuing desire to get us all saving more.
The Rules
The LISA is designed to help young people get a foot on the housing ladder. They can choose to use some or all of the money they accumulate in their LISA account to buy their first home, or keep it until they reach 60. Whichever way, provided the account rules have been met, there is no tax to pay when you take the money out.
To qualify to open a LISA, you will need to be aged between 18 and 40, and any savings you put in before your 50th birthday will receive an added 25% bonus from the Government at the end of the tax year. There is no maximum monthly contribution; you can save as little or as much as you like up to the annual limit of £4,000. For savers who hold their account for the maximum allowable number of years and contribute up to the annual limit, this could mean they would qualify for total bonuses worth £32,000.
Buying A Home
After you've held your LISA for 12 months, your savings and the bonus can be used towards a deposit on a first home worth up to £450,000. If two first-time buyers qualify for the account, then they can both receive a bonus when they buy together.
If you already have a Help to Buy ISA you can transfer those savings into a LISA in April 2017, or continue to save into both (subject to the overall ISA limit of £20,000) but you should be aware that you will only be able to use the bonus from one to buy a house.
Unlike Help to Buy ISAs, which is cash savings only, the LISA can be saved as cash, or invested in stocks and shares. Cash LISAs will attract interest; growth in a stocks and shares LISA will depend on the performance of the stock market and will be free of capital gains tax, as with an ordinary ISA.
Saving For Retirement
You can continue to hold your Lifetime ISA until you reach 60 (although you will only receive the bonus up until your 50th birthday). After your 60th birthday, you can take out some or all of your savings tax-free. Whilst you can withdraw the money in your Lifetime ISA at any time before you turn 60, if you do so you will lose the Government bonus (and any interest or growth on this) and you will also have to pay a 5% charge.
If you want to save specifically for retirement, you should consider taking out a pension plan. Pension contributions attract valuable tax relief.
The final LISA terms and conditions have yet to be confirmed in detail.
It is important to take professional advice before making any decision relating to your personal finances. Information within this blog is based on our current understanding of taxation and can be subject to change in future. It does not provide individual tailored investment advice and is for guidance only. Some rules may vary in different parts of the UK; please ask for details. We cannot assume legal liability for any errors or omissions it might contain. Levels and bases of, and reliefs from taxation, are those currently applying or proposed and are subject to change; their value depends on the individual circumstances of the investor. The value of investments can go down as well as up and you may not get back the full amount you invested.
The past is not a guide to future performance and past performance may not necessarily be repeated. If you withdraw from an investment in the early years, you may not get back the full amount you invested. Changes in the rates of exchange may have an adverse effect on the value or price of an investment in sterling terms if it is denominated in a foreign currency.