What is a structured product?
Posted on: 14th Jul 2016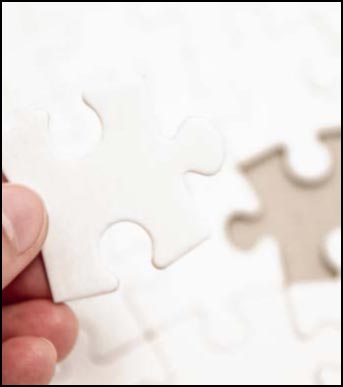 A new-fangled undergarment to streamline your physique? Not quite. A structured product is a generic term used to describe a type of investment which often has a fixed term applied and usually offers some form of capital protection, whilst aiming to deliver a reasonable level of return. Quite often the pay-out on maturity of a structured product is linked to the performance of an underlying index or asset, like the FTSE 100 for example.
Structured products originally became popular on the continent, later gaining traction in the US, and arriving in the UK thereafter. Following the financial crisis in 2008, heightened emphasis on regulation meant that structured products became less widely marketed on the high street, but still widely available through other channels.
Structured products fall into two categories:
Structured deposits are essentially savings accounts, where you tie up your money for a set amount of time, two or five years for example, in return for a lump sum at maturity. The amount you receive back will be dependent on how the underlying stock market or other selected measure performs over the period. For example, if the underlying stock market falls, you will usually get no interest at all, but the money you originally invested has the same protection as a savings account. If the stock market increases, you should receive interest, plus your initial capital.
Structured investments typically involve the purchase of two underlying investments, one to protect your capital and another to provide a bonus. Again, the return depends on how the stock market index or other measure performs – if it performs badly or the firms providing the underlying investments fail you may lose some or all of the initial capital. If it performs well, your initial capital should be repaid, plus a bonus.
It is important to check whether the product you may be considering is protected by the Financial Services Compensation Scheme. These products are often complex and not easy to understand, counter-party risk is a key issue.
As with all investment decisions, we recommend you take financial advice to help ensure you make the right choice for your financial circumstances.
It is important to take professional advice before making any decision relating to your personal finances. Information within this blog is based on our current understanding of taxation and can be subject to change in future. It does not provide individual tailored investment advice and is for guidance only. Some rules may vary in different parts of the UK; please ask for details. We cannot assume legal liability for any errors or omissions it might contain. Levels and bases of, and reliefs from taxation, are those currently applying or proposed and are subject to change; their value depends on the individual circumstances of the investor. The value of investments can go down as well as up and you may not get back the full amount you invested.
The past is not a guide to future performance and past performance may not necessarily be repeated. If you withdraw from an investment in the early years, you may not get back the full amount you invested. Changes in the rates of exchange may have an adverse effect on the value or price of an investment in sterling terms if it is denominated in a foreign currency.