46% Of People Doubt They Will Have Enough Money In Retirement – Don't Be 'One Of Them'
Posted on: 2nd Jun 2016
A recent study* carried out by the independent body that works to promote social change, the Joseph Rowntree Foundation, found that 46% of the general public do not expect to be able to put aside enough money to retire comfortably and believe they will be forced to keep working well into their later years.
However, the outlook doesn't have to be this bleak. Successive governments have offered tax incentives to encourage us all to save more for retirement. A number of measures have been introduced, including auto-enrolment which gives many more workers their first opportunity to accumulate savings for their future in a workplace pension scheme. This means that employees who are not currently saving into a workplace pension will be automatically included in a scheme, although they have the right to opt out should they wish to.
Everyone Needs A  Plan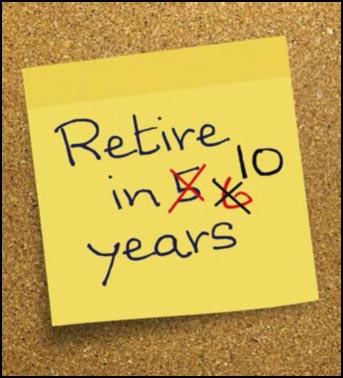 As ever, it pays to be in full possession of the facts and assess your current pension provision, starting with your state pension entitlement.
The new state pension will come into force from 6th April. This has been fixed at £155.65 a week, although not everyone is set to receive the full amount.
Armed with your state pension details, there are steps you can take to increase your pension provision. It's important to remember that even smaller sums saved regularly over the course of your working life can mean a better standard of living in retirement. The earlier you start to save for your pension, the more time your money has to grow.
Pensions not only offer a great way of providing for your future security in retirement, you can also claim the valuable tax relief available on your contributions – 20% for basic taxpayers.
In addition you can make pension contributions on behalf of your spouse and children; you can invest up to £3,600 a year into a stakeholder pension for each of them. As basic rate tax relief is available, a contribution of £3,600 will cost a higher-rate taxpayer £2,880.
If it's been a while since you have discussed your pension planning, this could be a good time to schedule a review.
*Joseph Rowntree Foundation, Preparing for later life, Jan 2016
It is important to take professional advice before making any decision relating to your personal finances. Information within this blog is based on our current understanding of taxation and can be subject to change in future. It does not provide individual tailored investment advice and is for guidance only. Some rules may vary in different parts of the UK; please ask for details. We cannot assume legal liability for any errors or omissions it might contain. Levels and bases of, and reliefs from taxation, are those currently applying or proposed and are subject to change; their value depends on the individual circumstances of the investor. The value of investments can go down as well as up and you may not get back the full amount you invested.
The past is not a guide to future performance and past performance may not necessarily be repeated. If you withdraw from an investment in the early years, you may not get back the full amount you invested. Changes in the rates of exchange may have an adverse effect on the value or price of an investment in sterling terms if it is denominated in a foreign currency.