New Dividend Tax – How The Rules Work
Posted on: 19th May 2016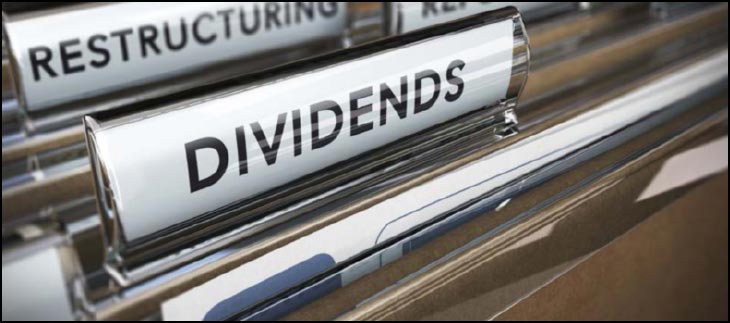 The taxation of dividends is set to undergo a fundamental change from the start of the new tax year this April. The old dividend tax credit regime is consigned to history, and will be replaced by a new allowance which means that the first £5,000 of dividend income will be tax free. This allowance will operate in practice like a nil-rate band for dividends.
HMRC believe that the new system is simpler and will mean that only those who are in receipt of significant dividend income will find themselves paying more in tax; investors with a modest income from shares should see a tax cut or no change in the amount of tax owed.
Any dividends above that threshold but still in the basic rate tax band will be charged at 7.5%. Those in the higher rate band will be charged at 32.5%, and those in the additional rate band at 38.1%. Importantly, this change doesn't affect dividend income from stocks and shares held within an Individual Savings Account (ISA), or dividends received within tax-exempt pension funds.
Tax Planning
Dividend income is eligible for the personal allowance, so if in tax year 2016–17 an investor receives £16,000 in dividend income, the first £11,000 would be covered by their personal allowance and the other £5,000 by the new dividend allowance, resulting in no further tax to pay.
There are several planning steps that should be considered. Married couples and those in civil partnerships should make sure they spread their taxable portfolios between them to ensure they fully utilise their dividend allowance, personal allowances and basic rate bands. They should also make use of their ISA allowance. Sheltering investments that produce higher yields in an ISA can help maximise the benefit of the new dividend allowance.
Many small business owners are likely to find themselves disadvantaged by this change. Many have traditionally paid themselves small salaries, preferring for tax planning purposes to take more by way of dividend payment. Under the new rules, this approach could result in a sizeable increase in their overall tax bill. In the future they may wish to revise their strategy, and consider changing the way in which they balance their income and dividend payments.
It is important to take professional advice before making any decision relating to your personal finances. Information within this blog is based on our current understanding of taxation and can be subject to change in future. It does not provide individual tailored investment advice and is for guidance only. Some rules may vary in different parts of the UK; please ask for details. We cannot assume legal liability for any errors or omissions it might contain. Levels and bases of, and reliefs from taxation, are those currently applying or proposed and are subject to change; their value depends on the individual circumstances of the investor. The value of investments can go down as well as up and you may not get back the full amount you invested.
The past is not a guide to future performance and past performance may not necessarily be repeated. If you withdraw from an investment in the early years, you may not get back the full amount you invested. Changes in the rates of exchange may have an adverse effect on the value or price of an investment in sterling terms if it is denominated in a foreign currency.