Looking For A Bit Of Added Spice?
Posted on: 3rd Aug 2015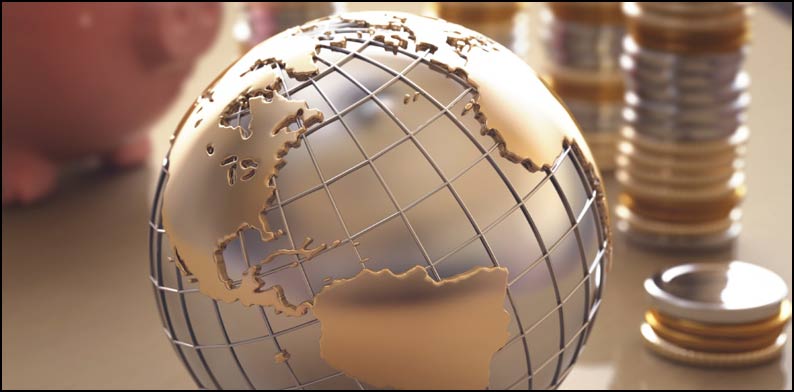 World demographics are changing. The global population is increasing and prospects for different economies vary widely compared with where they are today – especially in the world's emerging markets.
Today, the population of China, at 1.4 billion people, is the largest on the planet. Forecasts indicate that in the next 15 years, this total will increase by another 50 million, not only maintaining this number one spot but doubling the size of its economy to take it within striking distance of the US (Source: United States Department for Agriculture, April 2015).
In some of the less developed economies, the statistics are even more compelling. Despite already having a population of 1.2 billion, more than twice that of the whole of the EU combined, India is only the eighth largest world economy. However, estimates indicate that it will overtake the UK, Brazil, Germany and even Japan. As the IMF has noted, in 15 years India will have not only the largest workforce, but also the youngest.
For investors looking to the longer term, this could add a new dimension to their planning. To put it in perspective, India's economy is set to be over 2.5 times its current size in 15 years. That compares with forecast growth in the UK economy of just 1.4 times. Having your money in the right place can make a big difference to the value of your portfolio.
The caveat being in the right place is important. Emerging markets are volatile. They include Russia, which is suffering significantly right now from sanctions and a low oil price. Asia has seen huge outflows of investors' money in the first half of 2015 as the likelihood of an imminent rise in US interest rate has increased. In China, the growth rate has slowed as it moves from net exporter to a country where the growing middle class is fuelling the level of domestic consumption.
So, emerging markets are not for the faint-hearted. This is definitely not an area to target with the core of any investment, even if it is for the longer term.
However, if do you have the benefit of a longer term investment horizon, have a larger portfolio that can take risks with smaller amounts and you are willing to accept there will be downturns, an investment could be worth your while.
Many UK fund management companies have funds which specialise in this area and many more hold a little bit of emerging markets in the more aggressive balanced funds. There are lots of options.
If that has piqued your interest and you would like to consider adding a little spice to your own portfolio, please get in touch.
An emerging market investment carries greater risk than a more internationally diversified portfolio. Funds investing in this area will be subject to currency risk and, in some cases, political risks. The companies they hold shares in may also be smaller and less well established than the established blue chip companies found in developed markets.
It is important to take professional advice before making any decision relating to your personal finances. Information within this blog is based on our current understanding of taxation and can be subject to change in future. It does not provide individual tailored investment advice and is for guidance only. Some rules may vary in different parts of the UK; please ask for details. We cannot assume legal liability for any errors or omissions it might contain. Levels and bases of, and reliefs from taxation are those currently applying or proposed and are subject to change; their value depends on the individual circumstances of the investor.
The value of investments can go down as well as up and you may not get back the full amount you invested. The past is not a guide to future performance and past performance may not necessarily be repeated. If you withdraw from an investment in the early years, you may not get back the full amount you invested. Changes in the rates of exchange may have an adverse effect on the value or price of an investment in sterling terms if it is denominated in a foreign currency.