Pension Drawdown – The New Rules
Posted on: 17th Jul 2015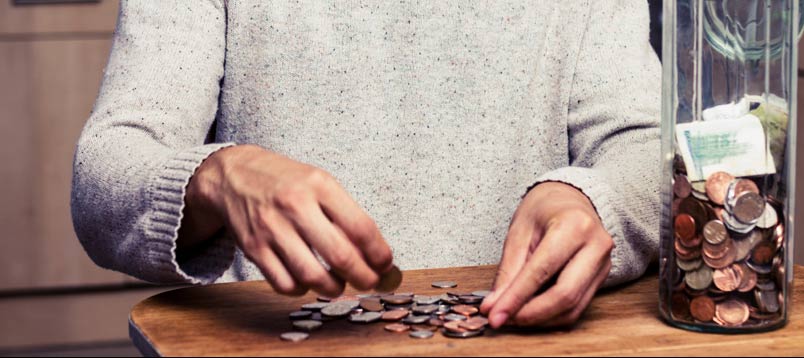 Since April 2015, the new pension rules have been firmly in place; investors in defined contribution pensions aged over 55 have the freedom to plan how they use their pension pots in retirement. Gone is the requirement to buy an annuity. The main way of taking an income is known as 'income drawdown'.
With income drawdown, you take a retirement income direct from your pension pot while leaving the rest of the cash invested, providing an opportunity for future growth. There is no minimum amount for drawdown, so you could, for instance, take your 25% tax-free portion and leave the remaining funds invested. You can also move funds into drawdown in stages, known as partial or phased drawdown. The 25% tax-free amount does not have to be taken at once on retirement – smaller amounts can be taken over time, each with 25% tax free.
Once you are in drawdown you can then access funds as and when you need them. You could, for example, vary the amount you take each year, taking less if you wish to remain in a lower tax band, or more if you have plans to spend. After taking your 25% tax-free cash, your withdrawals will be subject to income tax and your drawdown income will be added to any other income you receive in that tax year. It's important to remember that if you take large withdrawals, you could find yourself pushed into a higher tax bracket as a result.
Freedom Means Responsibility
All freedoms bring with them responsibilities. While income drawdown provides you with the opportunity to grow your fund tax-free, tackle inflation, and pass your remaining pension assets on when you die, it requires planning, forethought and regular review.
One of the main risks is that of investment performance. While the prospect of leaving your fund to grow is undoubtedly attractive, if your investments don't deliver a good return or the fund gets depleted as a result of large withdrawals, you run the risk of running out of money in later life. Ideally, investors should aim to take out no more than the natural yield of their investments if they don't want to start eroding their capital until later in their retirement.
A Flexible Approach
Under the new pension rules you are not limited to one option. You could, for example, use part of your pension to buy an annuity to secure a regular guaranteed income to cover basic living costs. The remainder could then be placed into drawdown, giving you the flexibility to access the funds as and when you need them. One thing is clear, regular investment reviews with your professional adviser will help ensure that your retirement plans remain on track.
It is important to take professional advice before making any decision relating to your personal finances. Information within this blog is based on our current understanding of taxation and can be subject to change in future. It does not provide individual tailored investment advice and is for guidance only. Some rules may vary in different parts of the UK; please ask for details. We cannot assume legal liability for any errors or omissions it might contain. Levels and bases of, and reliefs from taxation are those currently applying or proposed and are subject to change; their value depends on the individual circumstances of the investor.
The value of investments can go down as well as up and you may not get back the full amount you invested. The past is not a guide to future performance and past performance may not necessarily be repeated. If you withdraw from an investment in the early years, you may not get back the full amount you invested. Changes in the rates of exchange may have an adverse effect on the value or price of an investment in sterling terms if it is denominated in a foreign currency.