Passing Wealth Down The Generations
Posted on: 19th Jul 2015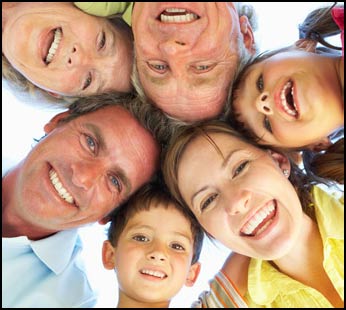 Pension Reform arrived in April and new taxation rules also changed – quite radically – the way pension funds will be treated when passed on as part of an estate. Previously subject to quite punitive tax rates which actively discouraged their use in estate planning, the situation is now quite different.
Your pension fund is now subject to its own individual tax rules if there is money remaining in your pot, or income due to your partner (e.g. from an annuity contract) after your death.
Should you die before 75, the remaining value of your pension fund and any income paid from it to beneficiaries will be free of tax, regardless of their situation. This includes any income due to a spouse or partner under a joint life annuity contract.
Death before 75 generally only affects a small proportion of people. The average life expectancy* for a 65 year old man is currently 81 and for a 65 year old woman, 84. For everyone else, pension funds passed to beneficiaries on death as income will be subject to income tax at their marginal rate. Lump sums, in tax year 2015/16, will be subject to tax at 45%, but this will be set at the recipient's marginal rate of income tax if paid on or after 6 April 2016.
As pension funds are generally held in trust, they are effectively outside your estate, so they will normally also be free of Inheritance Tax. As Inheritance Tax is charged at 40%, for beneficiaries who are higher or highest rate taxpayers, there is no benefit. However, for basic rate and non-taxpayers, there could be a benefit, and judicious use of pension funds
alongside other assets could also reduce a wider liability.
Of course, the primary objective for your pension fund is to ensure you have sufficient income in retirement to keep you comfortable, and Inheritance Tax may not be an issue.
Please note: Retirement income and Inheritance Tax planning are complex areas and suitability of any particular course of action will depend on your own circumstances. We highly recommend you speak to a Professional Financial Adviser before making any decisions.
The Financial Conduct Authority does not regulate tax advice.
*Source: Office for National Statistics, cohort life expectancy based on 2012 tables, published December 2013.
It is important to take professional advice before making any decision relating to your personal finances. Information within this blog is based on our current understanding of taxation and can be subject to change in future. It does not provide individual tailored investment advice and is for guidance only. Some rules may vary in different parts of the UK; please ask for details. We cannot assume legal liability for any errors or omissions it might contain. Levels and bases of, and reliefs from taxation are those currently applying or proposed and are subject to change; their value depends on the individual circumstances of the investor.
The value of investments can go down as well as up and you may not get back the full amount you invested. The past is not a guide to future performance and past performance may not necessarily be repeated. If you withdraw from an investment in the early years, you may not get back the full amount you invested. Changes in the rates of exchange may have an adverse effect on the value or price of an investment in sterling terms if it is denominated in a foreign currency.