Pre-retirement check-list – how's your planning coming along?
Posted on: 17th Jan 2015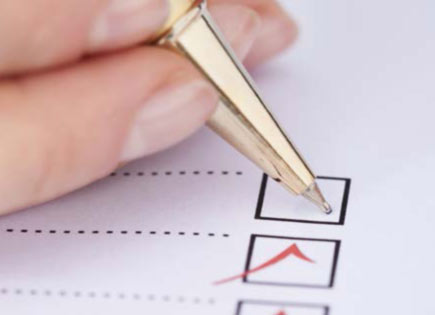 Retirement can be both fulfilling and rewarding; however, you have to work at it. In the years leading up to your retirement, there are some important questions you should consider.
How much will your lifestyle cost?
Some costs will come down, but some will inevitably go up. Whilst you won't have the expense of commuting, you may want to spend more on enjoying your hobbies or taking holidays. Drawing up a detailed budget will help you arrive at the amount you'll need to enjoy a comfortable lifestyle.
How much will your pensions(s) provide?
Get a forecast for both your state pension and your private pension(s). With the pension rules set to change in April 2015, you may wish to revisit your pension strategy with your adviser.
What about your savings and investments?
It makes sense to take stock of your savings and investments to ensure they're still meeting your financial goals and are as tax-efficient as possible.
What about my debts?
Many more people are retiring with mortgages still in place. It makes sense to try and reduce the amount of debt you have as you may have less income available. There may be alternative deals that might be more cost-effective, or you could opt to use your pension lump-sum to clear your remaining debts. Either way, planning is key.
It's good to keep your finances under regular review as you approach retirement; talking to your adviser will help you keep your retirement plans firmly on track.
It is important to take professional advice before making any decision relating to your personal finances. Information within this blog is based on our current understanding of taxation and can be subject to change in future. It does not provide individual tailored investment advice and is for guidance only. Some rules may vary in different parts of the UK; please ask for details. We cannot assume legal liability for any errors or omissions it might contain. Levels and bases of,and reliefs from taxation are those currently applying or proposed and are subject to change; their value depends on the individual circumstances of the investor.
The value of investments can go down as well as up and you may not get back the full amount you invested. The past is not a guide to future performance and past performance may not necessarily be repeated. If you withdraw from an investment in the early years, you may not get back the full amount you invested. Changes in the rates of exchange may have an adverse effect on the value or price of an investment in sterling terms if it is denominated in a foreign currency.