Financial resolutions you should make right now.
Posted on: 5th Jan 2015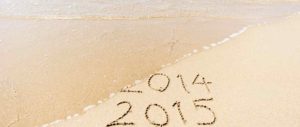 It's that time of the year again. The post-Christmas period can be a good time to take stock of your finances and set yourself some simple objectives for 2015.
This year, I will make my will
This should be at the top of everyone's priorities to ensure your wealth goes to those you want to inherit it. If you already have a will, it's worth considering whether it needs updating.
I will save more
At some stage in our lives we are all going to need savings to fall back on. As we head toward the end of the tax year, it's a good idea to maximise the amount you're saving in your New Individual Savings Account (NISA). The annual allowance was increased to a generous £15,000 from 1 July 2014, and the tax benefits are attractive.
I will face the fact I'm getting older
As from April 2015 the major pension changes announced by the Chancellor in his March 2014 Budget come into force. So whatever stage you've reached in your working life, it's worth reviewing your pension provision. Remember, if you want a prosperous and comfortable retirement, it's up to you to provide for it.
I won't pay the taxman more than I have to
Even seasoned investors can forget to make use of all their allowances such as the annual capital gains tax allowance (CGT) which is £11,000 for 2014-2015 (don't forget that a married couple can both use their individual CGT allowance). Pension contributions and NISAs attract generous tax advantages, so save as much as you can afford within the relevant limits. Get to know your tax code. HM Revenue & Customs estimates that up to four million employees could have overpaid tax, so check out your details.
I will plan for my family's future
It's worth keeping life policies under review as over the years your needs change. Check you have enough cover for your current situation. Should you be thinking about inheritance tax planning (IHT)? With the rise in property prices, more families are finding themselves drawn into the IHT net.
I will keep my finances in order and up-to-date
Managing financial information is something we all face. One of the hardest tasks is creating a system to organise and keep track of the relevant paperwork. If you don't already hold your savings and investments on a platform, ask your financial adviser for details. Basically, platforms are online services that act like sophisticated computerised filing cabinets and are a good way to organise all the relevant information and manage your investments.
So, make 2015 the year you keep your financial plans up-to-date. Why not schedule a
review meeting with your adviser soon?
Not all Inheritance Tax Planning solutions are authorised and regulated by the Financial
Conduct Authority.
It is important to take professional advice before making any decision relating to your personal finances. Information within this blog is based on our current understanding of taxation and can be subject to change in future. It does not provide individual tailored investment advice and is for guidance only. Some rules may vary in different parts of the UK; please ask for details. We cannot assume legal liability for any errors or omissions it might contain. Levels and bases of,and reliefs from taxation are those currently applying or proposed and are subject to change; their value depends on the individual circumstances of the investor.
The value of investments can go down as well as up and you may not get back the full amount you invested. The past is not a guide to future performance and past performance may not necessarily be repeated. If you withdraw from an investment in the early years, you may not get back the full amount you invested. Changes in the rates of exchange may have an adverse effect on the value or price of an investment in sterling terms if it is denominated in a foreign currency.